Restaurants are many in the world, how would you think yours will stand apart? Maybe you should try something which has not become common yet and still is trending because of its coolness quotient. Shipping containers are popping up everywhere and for every possible use. People are using it not just for containing things but as houses and emergency shelters as well.
Today, this blog will talk about how can you turn a container to a cool restaurant and why it would be a great choice.
You will not have to need a huge space.
You can buy a 20-foot used shipping container for a super affordable price. Container cabins can be a small investment, and in return, you would be able to fulfil your dream of opening your own food venture. A 40-foot container would have room for a small kitchen, restrooms, and seating area. You want a big space to start up your restaurant? Consider placing two or more containers together.
Planning a good menu
A new and a happening concept of opening a restaurant in a container cabin will be an old concept if you do not introduce an exciting menu along. You can experiment a lot and name all your dishes revolving around the same concept of cargos. Won't that be exciting? You'll need a sample menu in your plan. To make sure that you do not make losses in the initial days, stick to an amazing yet crisp menu.
Marketing the Restaurant
And speaking of signature items, it would be very easy for you to market your food venture? WHY? Because opening a container restaurant will be a new concept at your place and therefore, a lot of crowds would automatically get attracted to you. Luckily, unless you're already in an area that's edgy and hip, a container restaurant is such a novelty that people might come just out of curiosity.
You can also make use of the shipping container theme in your marketing plan.
Green Energy Use
Most portable cabins are made from metal and which is why you will have a lot of advantages when it comes to energy resources. You could be able to open a restaurant that uses solar panels for energy. Metal gets hot and cool very fast, and therefore it would be an ideal hangout for people in all weathers. Its hot side? The container will be cool because of air conditioning. Is it cold outside? The sunshine will make sure that the place is shady yet lit and warm. If a restaurant in this very cool city—which also gets very cold in winter—what are the other possibilities for solar power?
Ideal pandemic concept
What about offering branded "containment lunches and dinners" during the current times where containment seems to give solace. This lighthearted theme could help lift people's spirits as well as get you some loyal customers.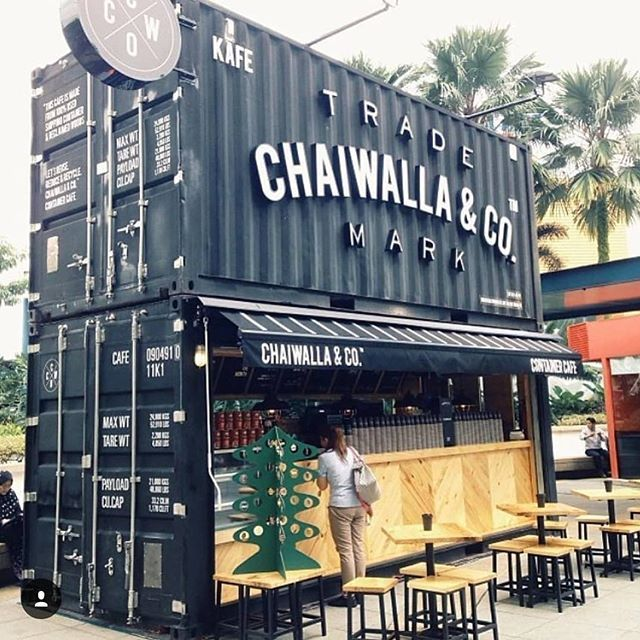 Adding up spaces
If ever you feel in future that your customers are growing and you need to have more sitting area, it would not be a problem with container cabins. You would not even need a lot of money and could get an additional space adding to aesthetics as well as functionality. Yes, cabins are that affordable!
Shipping container restaurants have caught on to the extent that they're able to innovate. Cabin containers are in fact, an environment-friendly move which in advance can make sure that you teel your audience that you care about the environment. With the growing interest in repurposing as an environmentally use of otherwise discarded materials, old shipping containers have taken on new lives. DP Laser is working on the same path to ensure that most reusable things in the world like these containers can be used to build something better so that the waste cuts down.