There could be no comfort like eating together with your loved ones. On some days that loved one could be just you, but when the dining partner is right even in the form of furniture, it feels good. The world is witnessing advanced furniture with so many new methods. One of these is PVD furniture.
Today this DP Laser blog will talk about the best designs of PVD coated dining chairs and tables.
Let's see them now!
The Royal Setting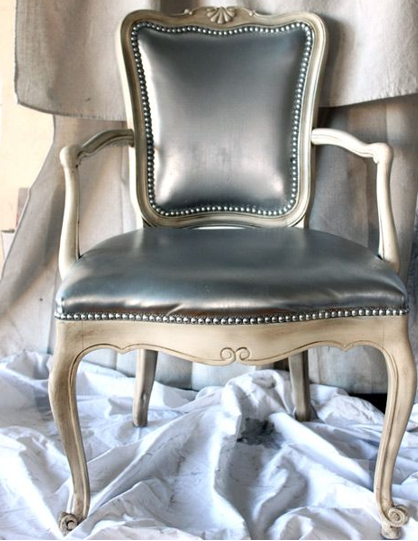 Source
Do you love eating like a king and want guests over to join in your royalty? These type of dining chairs can be your idol. Might be the time you add a new dash of richness to your dining space so that the room looks straight out of Victorian times. Eating is an essential part of well-being. What can be better than getting having your meals on this majestic chair? If you get your bed coated with PVD it is going to bring the Victorian period alive to your house.
Minimal yet Majestic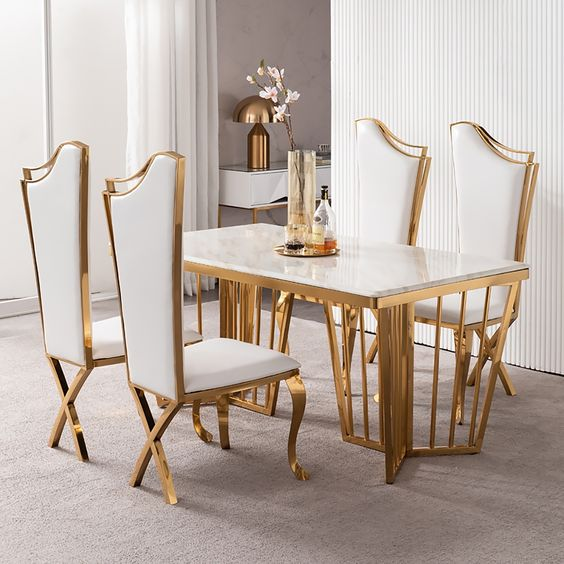 Source
Larger than life houses you might have seen in Netflix dramas have a lot of shiny furniture. Your dining set could be of plain colour with a gold tint that makes the statement for the whole space! When you think about "glamour," there could be a lot that could be done through chairs. Over the years, shades of Gold have been meandering in and out of design trends. Moreover, what can better than a comfortable place where you spend the best time of day while sipping in your coffee or discussing projects over meals. The PVD process gives a more smooth film, upgraded adhesion up to six times greater in some cases, a wider choice of materials to be deposited, and there are no toxins involved to dispose of. Hence you can be sure that your surroundings are staying breathable.
The Fun Set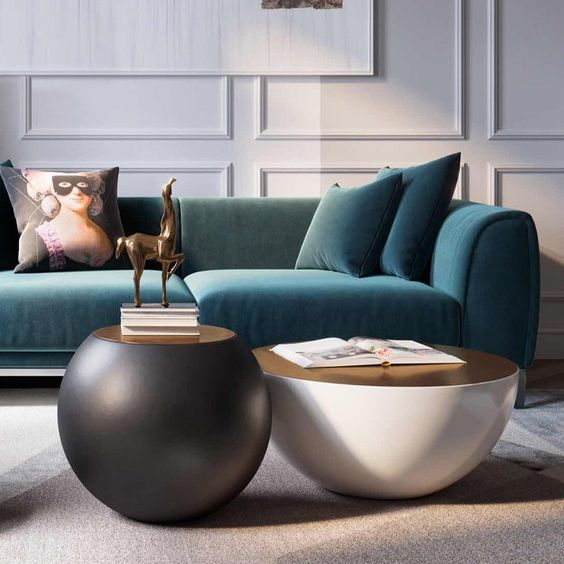 Source
Are you not very disciplined when it comes to having one specific traditional place to eat - You could opt for such tables. Tabletops grab the maximum attention in such setups and which is why you should ensure that this piece does not compromise on its looks or durability. PVD adds to the resistance of the table, and it becomes more tolerant of scratches, grinding, marks and weather conditions. The PVD process not only increases the product's longevity but also reduces its maintenance.
Plus, the PVD coating can give a rich shade to your table, attracting and reflecting the lighting you have invested in. This piece could be an excellent choice for your living rooms where the maximum of the meet and greet takes place.
The Bar Vibes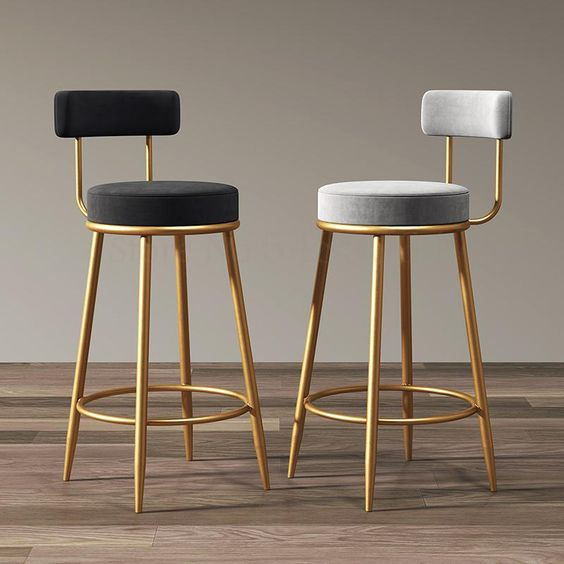 Source
If you are a lover of bar vibe - These type of chairs are just for you. These have a vibe that can ensure that your house stays full of fresh air and positivity. This is essential when most of the time is getting invested in being indoors amidst the coronavirus pandemic. The chairs can instantly make a space look classy and sophisticated.
Are you planning to get new furniture in your house - It's time you invest in PVD coated furniture from DP Laser.